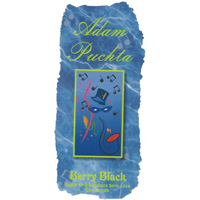 Berry Black
Red Blend

MO - Other
Alcohol Level: 10.20%
Size: 750ml
Total Cases:

$16.00
View other wines from this winery.
Shipping To
Special Process Shipping (12 Bottle Minimum Order)
An old-fashioned style wine reminiscent of Missouri's wine heritage. This wine exhibits the natural sweetness of freshly picked blackberries. Mix it with berries for a dessert topping or a sauce for pork loin.