Juniata Valley Winery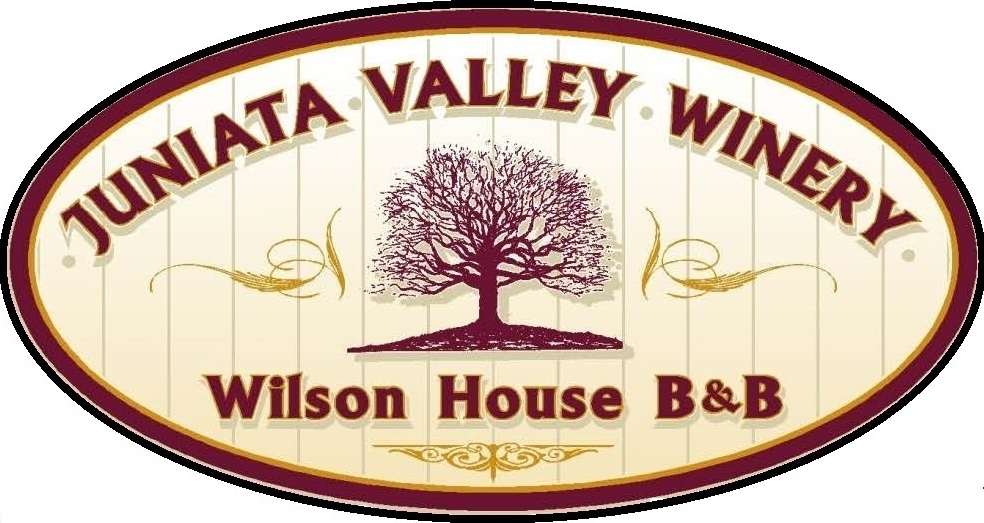 Nestled in the Juniata River Valley Winery, Juniata Valley Winery is a family business owned and operated by George and Colleen Hazard since 2012. JVW's tasting room is located in the former sun room of a gorgeous late 19th century manor home, now the Wilson House Bed and Breakfast, also owned and operated by the Hazards. A number of JVW's excellent dry and sweet wines have been awarded medals in PA wine competitions.

Rural in nature, the area boasts spectacular views of its many fertile valleys from both mountain overlooks and meandering country roads. The Juniata River, the region's crown jewel, is only a short distance from the winery. The river, numerous creeks and streams, and an abundance of state parks and game lands produce a playground for outdoor enthusiasts, as opportunities for canoeing, kayaking, fishing, hiking, biking, hunting, and winter sports abound. We are located midway between PA's state capital of Harrisburg and State College, home of Penn State University, both less than an hour's drive away.