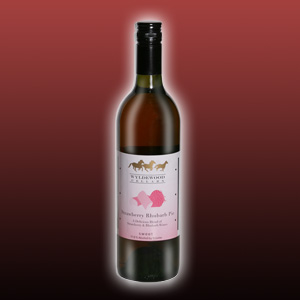 Strawberry Rhubarb Pie
NV Rhubarb

KS - Other
Alcohol Level: 12.00%
Size: 750ml
Total Cases:

$16.00
View other wines from this winery.
Shipping To
Special Process Shipping (12 Bottle Minimum Order)
You'll swear you've just taken a bite of Grandma's Strawberry Rhubarb Pie once you take a sip of this delicious wine. Sweet strawberry wine compliments the tart taste of Rhubarb in Wyldewood Cellars' Strawberry Rhubarb Pie wine.