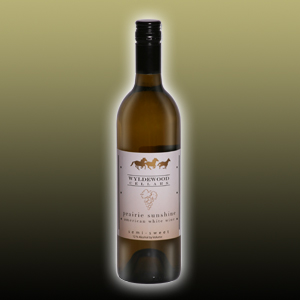 Prairie Sunshine
NV White Blend

KS - Other
Alcohol Level: 12.50%
Size: 750ml
Total Cases:

$13.45
View other wines from this winery.
Shipping To
Special Process Shipping (12 Bottle Minimum Order)
As bright and crisp as a midwest sunny day, Wyldewood Cellars' Prairie Sunshine wine is sure to be one of your favorites! Prairie Sunshine is full of fresh fruity grape taste and pairs well with any light meal!