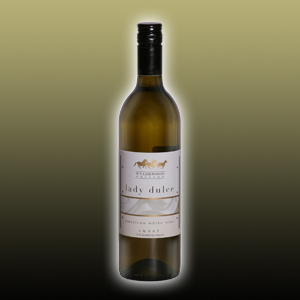 Lady Dulce
White Blend

KS - Other
Alcohol Level: 12.50%
Size: 750ml
Total Cases:

$17.00
View other wines from this winery.
Shipping To
Special Process Shipping (12 Bottle Minimum Order)
One of our most popular wines, Lady Dulce is similar to a Moscato in it's sweetness level and lush grape taste. Very fruity and sweet, Wyldewood Cellars' Lady Dulce Wine is the perfect wine for backyard parties or get togethers with friends and family!