Wisdom Oak Winery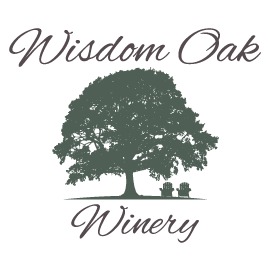 3613 Walnut Branch Ln
North Garden, VA 22959
434-984-4272
http://www.wisdomoakwinery.com
Shipping To
Special Process Shipping (12 Bottle Minimum Order)
More Information | Show
Wisdom Oak Winery is a family owned and operated winery located in North Garden, Virginia. We are conveniently located just minutes south of Charlottesville, UVA and numerous other wineries on the Monticello Wine Trail. Bring your family and friends to enjoy our mountain views or a picnic by the pond. Visit us in the tasting room and see what we are up to next!

Winemaking Philosophy:
Our wines are produced in small batches so that we are able to highlight the best qualities of each varietal our vineyard produces. Our focus is on producing high quality fruit that will produce great wine.
Delivery Discount
Shipping Included
on two or more cases.
Promotions not available in South Dakota.