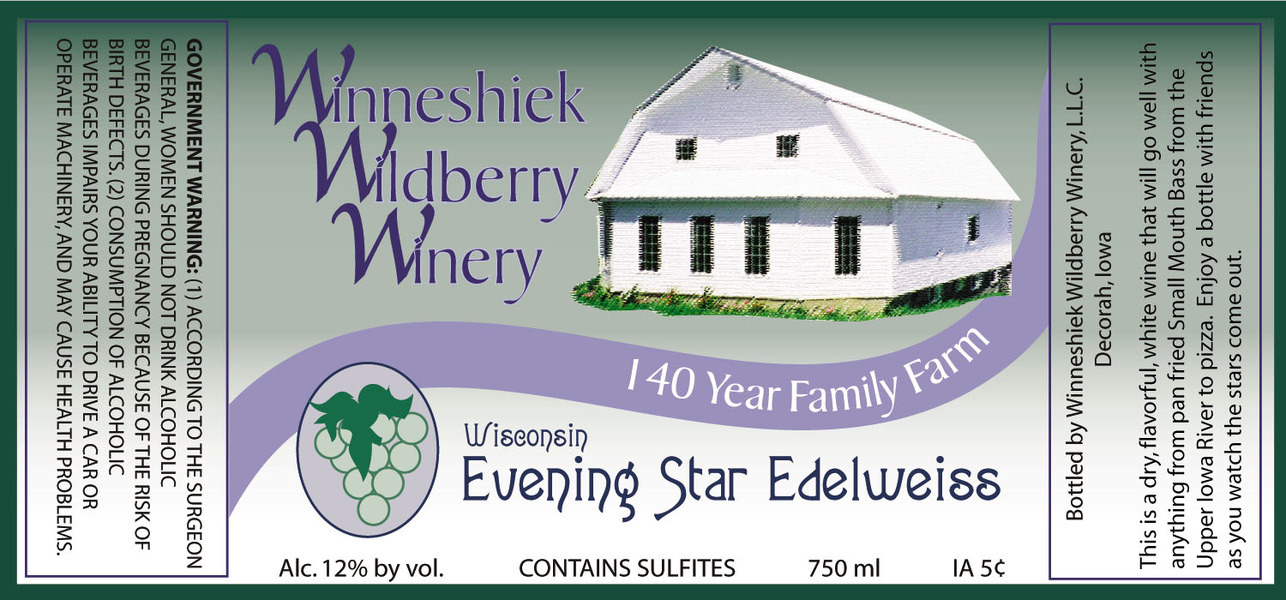 Evening Star Edelweiss
2014 Edelweiss

IA - Other
Size: 750ml
$11.00
View other wines from this winery.
Shipping To
Special Process Shipping (12 Bottle Minimum Order)
This is semi-sweet, flavorful, white wine is a local favorite that goes well with anything from pan fried small mouth Bass from the Upper Iowa River to grilled chicken. Enjoy a bottle with friends as you watch the stars come out.
Details
Total Cases:
Harvest Dates:
Bottling Date:
Release Date:
Average Degree Brix:
Titratable Acidity: g/L
pH at Bottling:
Alcohol Level: 11.0000%
Blend/Composition:
Fermentation:
Aging:
Racked: