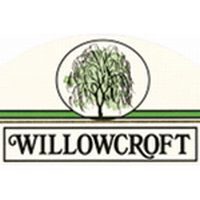 Riesling Muscat-Ottonel
2016 White Blend
Willowcroft Farm Vineyards
VA - Other
Alcohol Level: 11.10%
Size: 750ml
Total Cases: 150

$25.00
View other wines from this winery.
Shipping To
Special Process Shipping (12 Bottle Minimum Order)
This wonderfully aromatic blend of 66% Riesling and 34% Muscat-Ottonel has floral apricot and granny smith apples notes/flavors.

A great off-dry dinner wine with stuffed pork chops, it is perfect for appetizers of flavorful cheeses. It is not too sweet at .7% residual sugar.