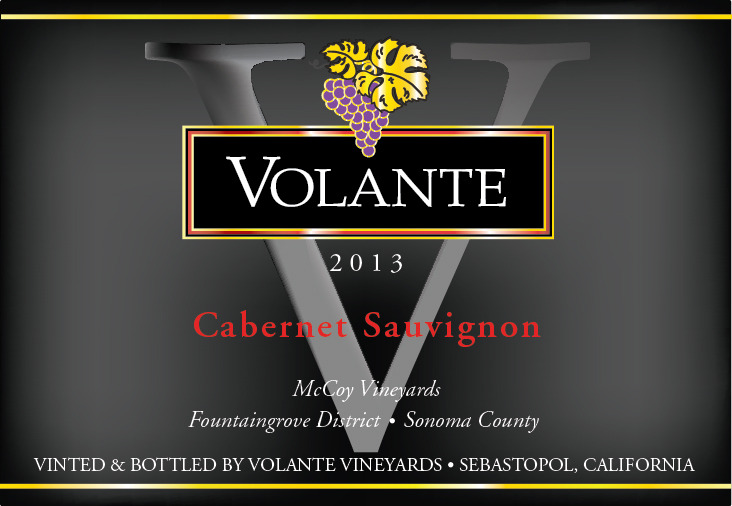 Cabernet Sauvignon
2013 Cabernet Sauvignon
McCoy Vineyards
CA - Sonoma County - Fountaingrove
Alcohol Level: 15.50%
Size: 750ml
Total Cases: 250

$24.00
View other wines from this winery.
Shipping To
Special Process Shipping (12 Bottle Minimum Order)
This dark, dense, fine textured wine has spicy aromas of dark fruit that segue nicely into a palate of dark fruit with blackberry, plum, shades of anise and espresso. The finish shows good length with intricate dark fruit flavors persisting.

Final composition is 76.5% Cab. Sauvignon, 11.9% Cab. Franc, 8.5% Petit Verdot and 3.1% Malbec. Production was 250 cases. This wine received a Silver Medal at the 2016 SF Chronicle wine Competition.