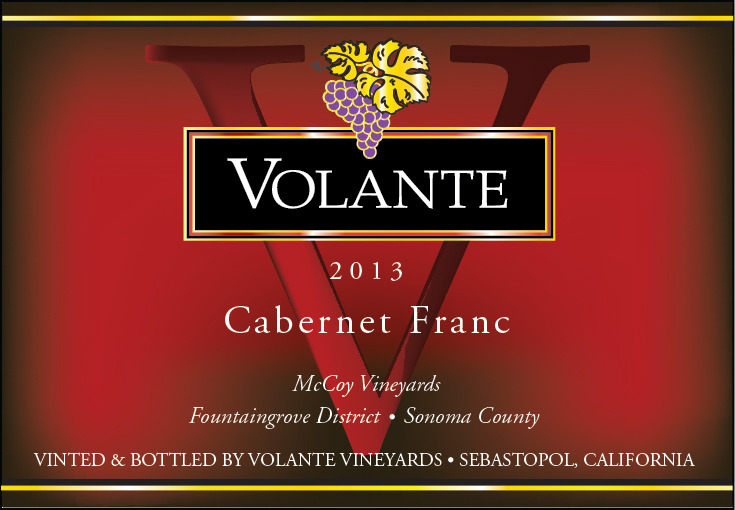 Cabernet Franc
2013 Cabernet Franc
McCoy Vineyards
CA - Sonoma County - Fountaingrove
Alcohol Level: 15.10%
Size: 750ml
Total Cases: 254

$20.00
View other wines from this winery.
Shipping To
Special Process Shipping (12 Bottle Minimum Order)
This ripe and appealing red starts you off with an elegant dusty aroma of dried black fruit and light earthy components. The black fruit segues nicely into a well structured palate with hints of coffee, licorice and herbs. The finish is classic as the lingering dark fruit combines with dusty, soft tannins.

Final composition is 80.8% Cabernet Franc and 19.2% Malbec. Total production was 254 cases. The wine garnered a Silver Medal at the 2016 San Francisco Chronicle wine Competition.