Volante Vineyards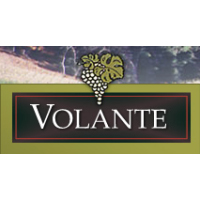 6923 PLUM RANCH RD
SANTA ROSA, CA 95404-9649
707 695 9426
http://www.volantevineyards.com
Shipping To
Special Process Shipping (12 Bottle Minimum Order)
More Information | Show
The grapes for Volante wines are sourced from selected vineyards in Sonoma, Napa, and Mendocino Counties. We feature wines from McCoy vineyards, a high altitude, hillside planting near Santa Rosa, that has a view of San Francisco bay.

Volante has crafted a series of high quality, award winning, great value for money wines. The Volante wine maker is Kerry Damskey. Volante wines are made at Sonoma Wine Company and Taft Street Winery.

Visitors can be received by appointment; 707) 695-9426, at our vineyards off Plum Ranch Road near Santa Rosa, CA.
Promotions not available in South Dakota.