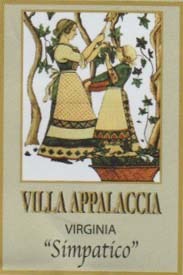 Simpatico
2015 Malvasia Bianca

VA - Patrick - Rocky Knob
Alcohol Level: 12.00%
Size: 750ml
Total Cases:

$18.95
View other wines from this winery.
Shipping To
Special Process Shipping (12 Bottle Minimum Order)
This wine is a blend of Vidal and Malvasia Bianca. Intensely aromatic with pleasant flavors of peaches and pineapples. Simpatico pairs well with curries, pad Thai noodles and white meats.