Sort This Out Cellars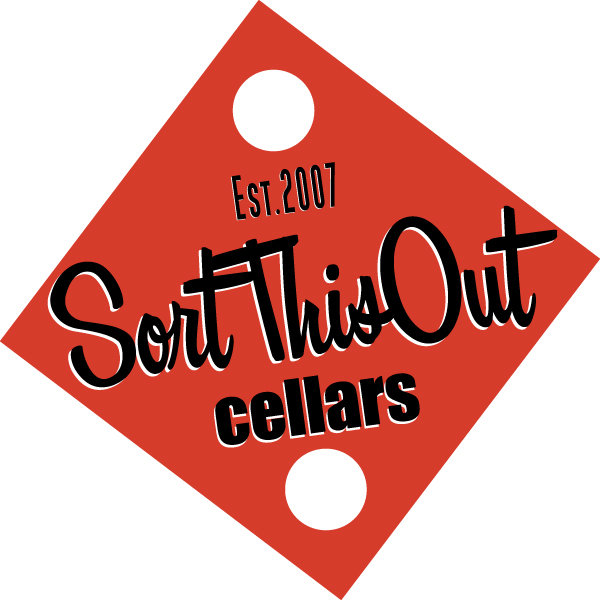 1636 Copenhagen Drive
Solvang, CA 93463
805-688-1717
http://www.sortthisoutcellars.com
Shipping To
Special Process Shipping (12 Bottle Minimum Order)
More Information | Show
Sort This Out Cellars is a boutique winery dedicated to producing unique wines that inspire new wine drinkers to explore wine, while energizing and igniting long time wine lovers to savor their passion for wine.

Located on California's Central Coast, we produce and blend wines made from grapes grown throughout California's diverse wine country. With no vineyards of our own, we aren't shackled to any varietal or viticultural area. Instead, we partner with great winegrowers to purchase small lots of premium wine grapes.

Choose from our two unique brands, Suited wines offer value and quality, striping away the wine geek nonsense, Suited wines feature classic pin-up art from gentleman's playing cards from the 40's and 50's. Easy drinking, fun, and exciting wines for a new generation of wine drinkers.

Our Sort This Out Cellars wines feature classic black labels with the Sort This Out Cellars logo. Inspired by our favorite photo of the "Rat Pack" outside the Sands hotel in 1961, this photo reminds us of a time when men had character, women had curves, and you could smoke drink, curse and have fun without apology.

Each Sort This Out Cellars wine is named after and inspired by a classic gaming term. Check out "Hardways" Cabernet Sauvignon, "Lady Luck" Chardonnay, or any of our other uniquely named wines.

So, if you're tired of the corporate mass produced wines fed to you buy large wine stores, or if you can't relate to the wealthy wine families living in large chateaus, then give our wines a try. Our wines are just as at home on the poker table as they are the dinner table.

In December of 2011, Sort This Out Cellars released its initial wine produced for ELVIRA, Mistress of the Dark. A limited amount of 500 cases were produced and they are expected to sell out quickly.


Promotions not available in South Dakota.