Sleepy Creek Vineyards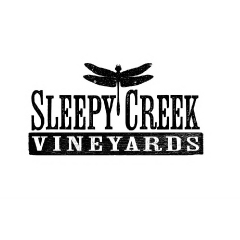 8254 E 1425 North Rd
Fairmount, IL 61841
217-733-0330
http://www.sleepycreekvineyards.com
Shipping To
Special Process Shipping (12 Bottle Minimum Order)
More Information | Show
Sleepy Creek Vineyards is a great place to taste locally made wine from locally grown grapes, walk among the vines and enjoy a picnic overlooking our pond. We are located between Danville and Champaign, Illinois off of I-74, exit 206.

We began our vineyard in 2002 and finally opened our tasting room on May 18, 2007. We had to be a little bullheaded to overcome a 75 year old law that prohibited the sale of alcohol in our township. That's were the inspiration came for label of our first commercial wine called Bull Headed Red. Our other wines have similar humorous labels, like Sour Puss, Dreamer, Hen Pecked and more. Our newest wine, Winey Mary, is made with tomatoes and jalepenos. If you are interested in us shipping any non-wine items, just contact us!

Besides unique wines, we also have unique art and music shows, as well as a vacation rental. Getting married or celebrating an event? We are also an event venue! Go to our website at www.sleepycreekvineyards and discover more information about our current hours, wines and events. We are open seven days a week and all year long. Cheers!
Promotions not available in South Dakota.