Sheppard Fruit Wines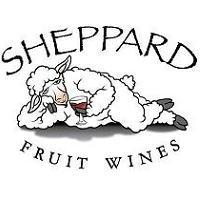 30233 S Chester Dr
Harrison, ID 83833
208-660-1842
http://www.sheppardfruitwines.com
Shipping To
Special Process Shipping (12 Bottle Minimum Order)
More Information | Show
Sheppard Fruit Wines is located in Harrison, Idaho, which is on the South-East side of beautiful Lake Coeur d'Alene. Being central to the pristine lakes and the Bitterroot mountains, the acclimated fruit trees and bushes erupt with flavorful produce. We preserve the balance nature imparts to these fruits by not over sweetening, instead by emphasizing the fruit flavor.

We are Jim and Julie Sheppard, the sole owners and vintners at Sheppard Fruit Wines. We currently produce over 500 cases of wine per year from local and regional fruits, berries and rhubarb. Being wine makers for over 12 years, our affection is to hand craft unique, fine fruit wines, worthy of your discernment.

We are delighted to share our wines with you, and we hope you enjoy our niche of the wine market. Enjoy!

Visit our Wine Tasting Room when you are in Harrison, Idaho. And, "Like" our page on FaceBook to stay in touch with us, events and announcements.
Promotions not available in South Dakota.