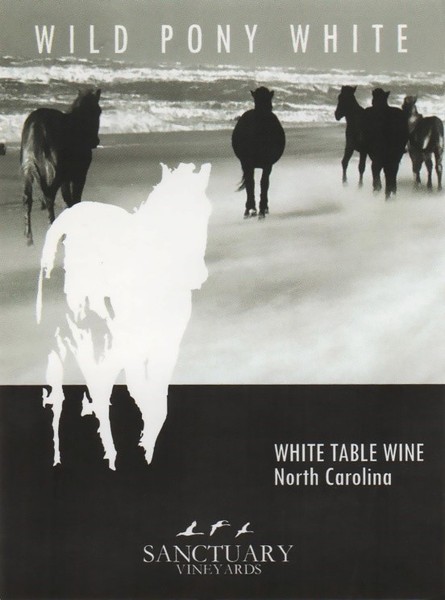 Wild Pony White
White Blend

NC - Other
Alcohol Level: 12.50%
Size: 750ml
Total Cases:

$15.00
View other wines from this winery.
Shipping To
This is one Wild Pony you can take home. 32%Chardonnay, 20% Pinot Gris, 18% Viognier, 14% Sauvignon Blanc, and 16% Chardonnel make this smooth sipper our #1 dry wine and best seller. A portion of the proceeds benefit the Corolla Wild Horse Fund.