Running Hare Vineyard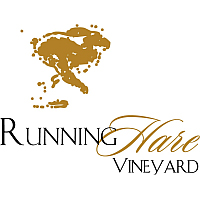 150 Adelina Road
Prince Frederick, MD 20678
410-414-8486
http://www.runningharevineyard.com
Shipping To
Special Process Shipping (12 Bottle Minimum Order)
More Information | Show
Since opening its magnificant gates in 2008, Running Hare Vineyard has been awarded numerous awards for its wines both internationally and nationally. Its premium wine collection is made in a "classic European style". Running Hare Vineyard's philosophy is that it will grow the grapes that grow well in Maryland and will then import grapes from all over the world in order to produce the best wine possible!
In April 2010, Running Hare Vineyard celebrated the grand opening of its new 8,400 sq. ft Tuscan styled events building for weddings, corporate retreats and special events.

Open for wine tastings year round! Check website for current hours of operation.
Promotions not available in South Dakota.