Rose Hill Farm Winery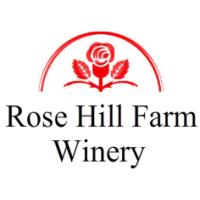 199 Hwy 17 North
Butler, KY 41006
859-640-8239
http://www.rosehillfarmwinery.com
Available In
Special Process Shipping (6 Bottle Minimum Order)
More Information | Show
Located in Northern Kentucky, our farm supports a 5-acre vineyard. Our wines are made exclusively from the grapes we grow.
Rose Hill Farm Winery is owned by fifth-generation members of the T. J. Campbell family. The farm was orginally settled in the mid-1800's. Great-great grandfather T. J. Campbell and his son Frank planted plum, apple, and pear trees, milked cows, raised chickens, and planted crops to support their large families.
Today, our farm continues the tradition of the Campbell families. With two vineyards planted in 2006 and 2007, and 800 blackberry plants, we are proud to offer our favorite varietals of Catawba, Chambourcin, Concord, Traminette, Seyval Blanc and Norton wines, as well as our favorite fruit wines - Apple, Peach, Blueberry, Strawberry and Blackberry.
Minimum Order Size
Rose Hill Farm Winery
has a minimum order
of
2
bottles.