Ridge View Winery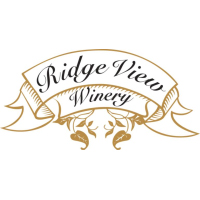 529 200N AVE
Mt. Sterling, IL 62353-1668
217 2893300
http://www.ridgeviewwinery.com
Shipping To
Special Process Shipping (12 Bottle Minimum Order)
More Information | Show
Our hand crafted award winning wines are 100% Illinois grown, fermented, aged, and bottled in the winery. These tend to be very fruit forward and are finished in varing degrees from sweet to dry. Enjoyable on any occasion. The winery is located on a ridge 180 feet above McKee Creek, in the hills of southwestern Brown County, Illinois, the winery provides a panoramic view of the valley and wooded ridges. The winery features a 2400 square feet Tasting Room complete with a loft seating area which opens onto the upper deck. The 2400 square feet Banquet Room seats approximately 170 guests and has become the place for weddings, receptions, meetings and reunions. We only serve food on Sundays, when a band plays either in the Tasting Room or when weather permits, on the bandstand in front of the winery. Visit our website; www.ridgeviewwinery.com.
Winery Discount
5%

on half a case or more.

10%

on a case or more.

15%

on two or more cases.
Delivery Discount
Shipping Included
on a case or more.
Promotions not available in South Dakota.