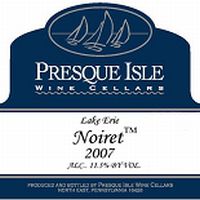 Lake Erie Noiret
2007 Noiret
OLDE CHAUTAUQUA VINEYARD - PORTLAND, NY
NY - Lake Erie
Alcohol Level: 11.50%
Size: 750ml
Total Cases: 143

$13.21
View other wines from this winery.
Shipping To
Special Process Shipping (12 Bottle Minimum Order)
A new hybrid developed by Bruce Reisch at the Geneva experiment station in New York that we have fallen in love with. It has ripe tannins, great color, good body and attractive fruit and notes of black pepper and mint.

Those who want more detail can type in "Noiret" on the internet and get a PDF with its genetic background and 8 pages of other details. It was named in 2006 and was formerly known as New York 73.