Molon Lave Vineyards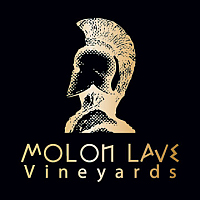 10075 Lees Mill Road
Warrenton, VA 20186
540-439-5460
http://www.molonlavevineyards.com
Shipping To
Special Process Shipping (12 Bottle Minimum Order)
More Information | Show
Molon Lave Vineyards is a boutique winery located on fifty acres of pristine Virginia countryside, surrounded by grapevines, horses and ponds. Our guests can enjoy a a glass of wine in our tasting rooms, either at a cozy intimate table, or with friends in front of the fireplace. The wrap-around patio and three-tier pavilion with an outdoor fireplace are perfect spots to enjoy the surrounding views. Molon Lave Vineyards is currently the first winery in Virginia to produce Kosher wines, which will be available in January of 2012. Our wines, produced in limited quantity, represent a fusion of traditional European winemaking style and quality of fine Virginia grapes. The pleasant bouquet and exceptional flavors of our wines and the vineyard help complete the experience and appreciation of Virginia wine country. Molon Lave Vineyards is the ideal setting for all of your wine related activities, and we can personalize them to fit any of your needs.

Winery Discount
15%

on half a case or more.

20%

on a case or more.
Promotions not available in South Dakota.