Mastroserio Winery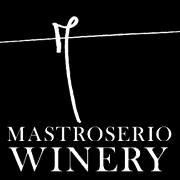 7351 Fairplay Rd.
PO Box 338
Somerset, CA 95684
530.417.4321
http://www.mastroseriowinery.com
Shipping To
Special Process Shipping (12 Bottle Minimum Order)
More Information | Show
Fair Play's Finest

Located in El Dorado County, CA, Mastroserio Winery can be found in the heart of the Fair Play wine region where the terroir is known for its varied microclimates. Dramatic changes in elevation, granitic soils and different exposures create the perfect conditions to produce a variety of high quality grapes.


The Mastroserio Name

Over the last twelve years, winemaker Ruggero Mastroserio has dedicated himself to his craft, perfecting fine examples of many wines including Cabernet Sauvignon, Cabernet Franc and Petite Verdot. These wines, under the Mastroserio/Rugiada name, are known for their finesse, elegance and everlasting flavors.

Wine Club

Ruggero invites you to join the Mastroserio Wine Club! Each club features four releases a year, containing 3 bottles each, at a discount of 25% off the retail price.

Winery Discount
5%

on half a case or more.

10%

on a case or more.
Promotions not available in South Dakota.