Majorca Vineyards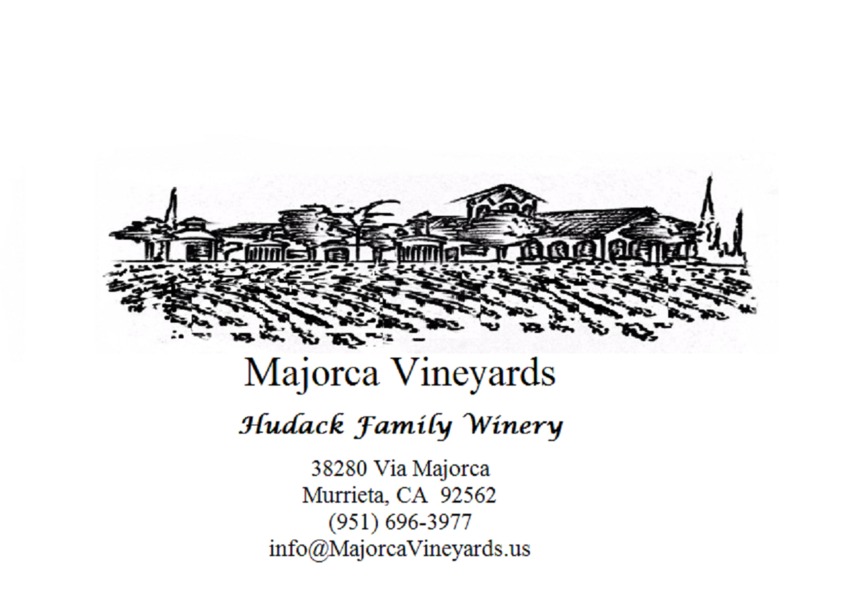 38280 Via Majorca
Murrieta, CA 92562
(951) 696-3977
http://www.majorcavineyards.us
Shipping To
Special Process Shipping (12 Bottle Minimum Order)
More Information | Show
Owned and Operated by the Hudack Family. Premium Wine for discerning people.
A winery built from scratch over 18 years. The owners cleared the land, installed roads and irrigation systems , planted vines and produce wine only from grapes grown on their 60 acre site.
Its all about the enjoyment of good food, good wine, and friendly guests with whom to enjoy.
Call and Visit. We provide tours by appointment. Call at (951) 696-3977.
Winery Discount
5%

on half a case or more.

10%

on a case or more.

15%

on two or more cases.
Promotions not available in South Dakota.