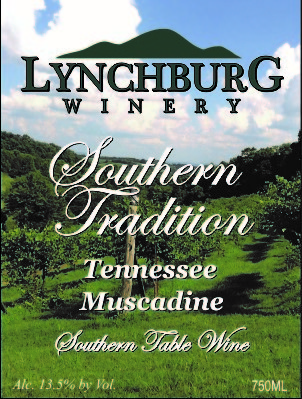 Southern Tradition Tennessee White Muscadine
2017 Muscadine - White
Various TN Vineyards
TN - Other
Alcohol Level: 13.50%
Size: 750ml
Total Cases: 500

$14.95 ($16.95 MSRP)
View other wines from this winery.
Shipping To
Special Process Shipping (12 Bottle Minimum Order)
This is our Southern TraditionsWhite Muscadine Wine. Our white wine has a bit more tartness than the red. Grown in vineyards in Tennessee, this unique higly acidic wine has been crafted to mimic the "local" style which is semi-sweet and HIGH in alcohol at 13.5% it is sure to be a wine to remember!