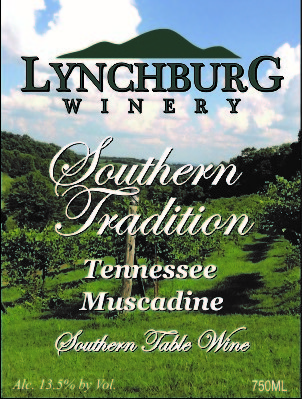 Southern Tradition Tennessee Red Muscadine
2017 Muscadine - Red

TN - Other
Alcohol Level: 13.50%
Size: 750ml
Total Cases:

$14.95 ($16.95 MSRP)
View other wines from this winery.
Shipping To
Special Process Shipping (12 Bottle Minimum Order)
This is our Southern Traditions Red Muscadine Wine. Grown in vineyards in Tennessee, this unique higly acidic wine has been crafted to mimic the "local" style which is semi-sweet and HIGH in alcohol at 13.5% it is sure to be a wine to remember!