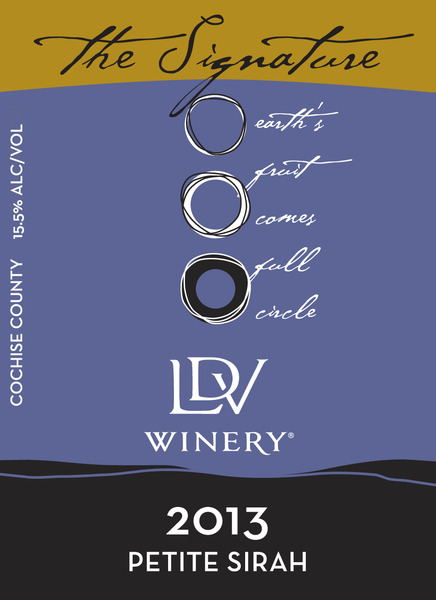 "The Signature" Petite Sirah
2013 Petite Sirah
LDV Winery Estate Vineyard
AZ - Cochise County
Alcohol Level: 15.50%
Size: 750ml
Total Cases: 240

$40.00
View other wines from this winery.
Shipping To
Special Process Shipping (12 Bottle Minimum Order)
For the fourth consecutive vintage, the Road Block of our Petite Sirah produced high quality fruit worthy of showcasing on its own and receiving "The Signature" designation. This wine shows amazing concentration of color and flavors. Tannins have softened significantly due to the extended aging of 33 months. The full-bodied wine is made to be enjoyed with grilled meat, braised short ribs, strong cheeses like Gorgonzola or aged Parmesan, and dark chocolate.