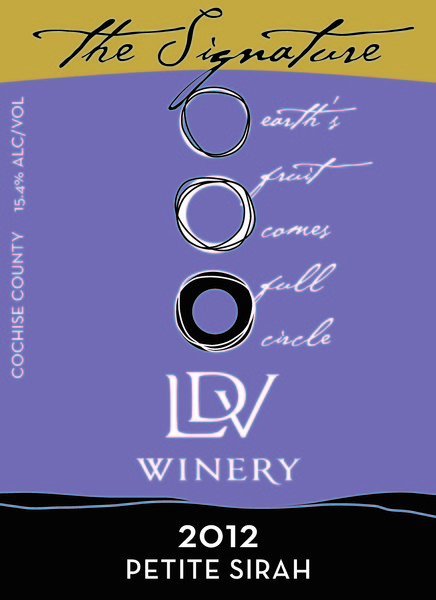 Available In
Special Process Shipping (6 Bottle Minimum Order)
The 2012 vintage of "The Signature" Petite Sirah is 100% estate grown and barrel aged for 33 months in 100% new American Missouri white oak. This wine is ultra, full-bodied with dark fruit flavors and coffee notes on the finish. It pairs well with grilled meats, ribs, or chocolate.
Details
Total Cases: 236
Harvest Dates: September 2012
Bottling Date:
Release Date: November 2015
Average Degree Brix: 27.8
Titratable Acidity: 0.58 g/L
pH at Bottling: 3.92
Alcohol Level: 15.4000%
Blend/Composition: 100% Petite Sirah
Fermentation: Open top, hand punch down
Aging: 100% in new American oak barrels (Missour white oak) for 33 months
Racked: Every 45 days
Taste & Character
Winemaker's Notes
"The Signature" is made from 100% Petite Sirah grapes and will only occur when the vintage produces grapes that will showcase well exclusively. This ultra, full-bodied wine with smokey, spicy, dark fruit flavors pairs well with grilled rib eye steaks, braised short ribs, and chocolate.