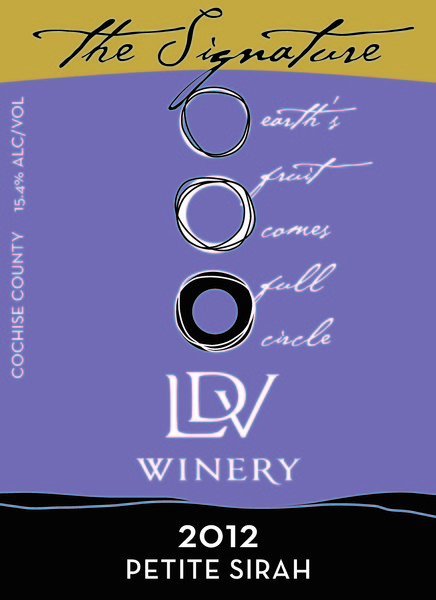 The Signature Petite Sirah
2012 Petite Sirah
LDV Winery Estate Vineyard
AZ - Cochise County
Alcohol Level: 15.40%
Size: 750ml
Total Cases: 236

$40.00
View other wines from this winery.
Shipping To
Special Process Shipping (12 Bottle Minimum Order)
The 2012 vintage of "The Signature" Petite Sirah is 100% estate grown and barrel aged for 33 months in 100% new American Missouri white oak. This wine is ultra, full-bodied with dark fruit flavors and coffee notes on the finish. It pairs well with grilled meats, ribs, or chocolate.