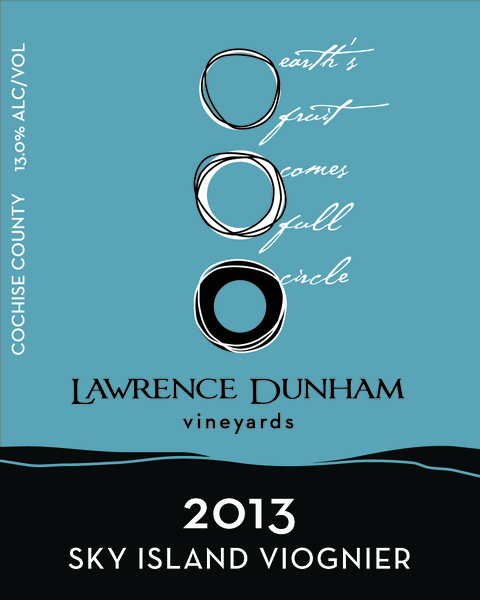 Available In
Special Process Shipping (6 Bottle Minimum Order)
LDV Winery is in the heart of the Sky Island region of Southeastern Arizona and the 2013 Sky Island Viognier is intended to showcase the purity of our mountain fruit. The vine's are penetrating into the very rocky subsoil and the result is a lower alcohol and lighter wine. The 2013 Sky Island Viognier is featuring dried apricots with a clean finish of flint and minerals.
Details
Total Cases: 385
Harvest Dates: August 2013
Bottling Date: August 2015
Release Date: November 2015
Average Degree Brix: 22.6
Titratable Acidity: 0.62 g/L
pH at Bottling: 3.33
Alcohol Level: 13.0000%
Blend/Composition: 100% Viognier
Fermentation: Inhibited malolactic
Aging: Stainless steel tanks
Racked: Racked every 45 days
Winemaker's Notes
The 2013 harvest was challenging as heavy late summer rains delayed ripening. The 2013 Viognier is a dry, crisp wine to complement our outdoor lifestyle. Enjoy with seafood, especially shellfish, lemon chicken, spicy foods, or as an aperitif on a warm afternoon.