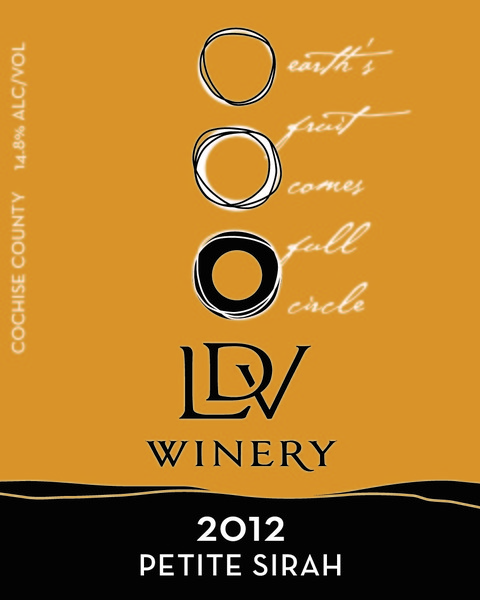 Available In
Special Process Shipping (6 Bottle Minimum Order)
The Petite Sirah showcases LDV's unique vineyard location at 5,000 foot elevation in the Chiricahua Mountains. The wine has been barrel-aged for 33 months resulting in a bold and hearty Petite Sirah with LDV's characteristic soft mouth-feel and managed tannins.
Details
Total Cases: 308
Harvest Dates: September 2012
Bottling Date: July 2015
Release Date: November 2015
Average Degree Brix: 23.9
Titratable Acidity: 0.55 g/L
pH at Bottling: 3.84
Alcohol Level: 14.8000%
Blend/Composition: 78% Petite Sirah; 22% Grenache
Fermentation: Open top, hand punch down
Aging: Petite Sirah (1/3 in new American oak barrels, 2/3 neutral barrels); Grenache in neutral. All for 33 months.
Racked: Every 45 days
Winemaker's Notes
2012 Petite Sirah exhibits LDV's usual bold and hearty Petite Sirah characteristics with a soft mouth feel and managed tannins. The Grenache adds spicy notes with hints of strawberries and red currants. Enjoy with smoked baby back ribs, pizza, bleu cheeseburgers, rack of lamb, and marinated beef kabobs.