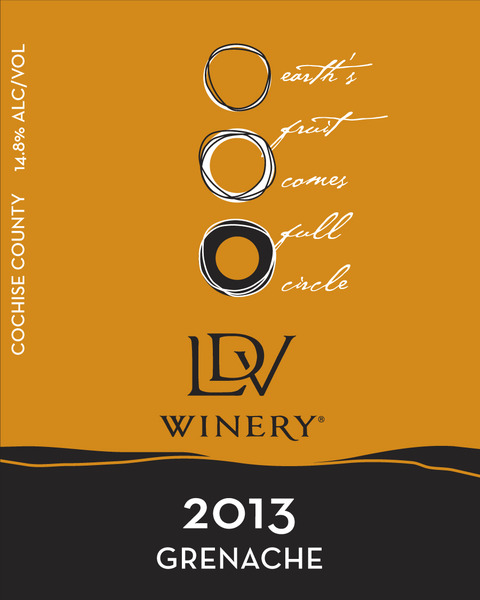 Available In
Special Process Shipping (6 Bottle Minimum Order)
The 2013 Grenache was produced with 100% Grenache fruit grown at the LDV Winery vineyard. It was aged for 33 months in 100% new French oak barrels with medium plus toasting. This wine was not fined or filtered. This is a very sophisticated and powerful Grenache with mulled cherries and tobacco on the nose and palette and a long, smoldering, silky finish. Enjoy with roast pork, lean cuts of beef like Filet Mignon or a mushroom tart.
Details
Total Cases: 145
Harvest Dates: September 2013
Bottling Date:
Release Date: October 2016
Average Degree Brix: 25.8
Titratable Acidity: g/L
pH at Bottling:
Alcohol Level: 14.8000%
Blend/Composition: 100% Grenache
Fermentation:
Aging: 33 months
Racked: Every 45 days
Taste & Character
Winemaker's Notes
LDV Winery's Grenache block of grapes is maturing nicely and starting to show off a bit. For the first time, we did not feel the need to enhance the color or flavor of the wine with another grape varietal. The color and flavors of this wine are everything we dreamed about when we decided to plant Grenache.