Kief-Joshua Vineyards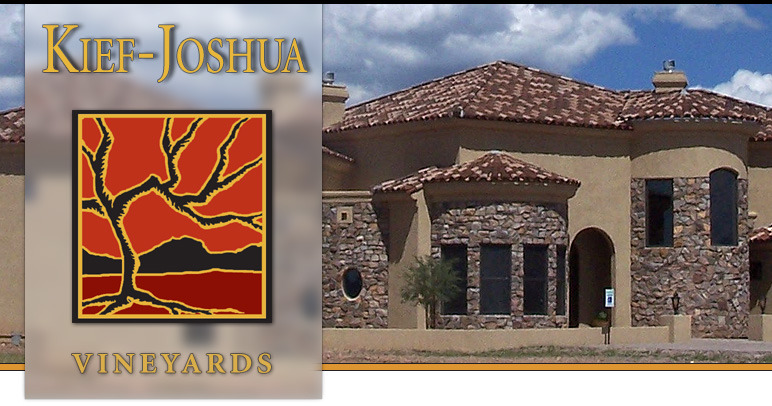 370 Elgin Road
Elgin, AZ 85611
520-455-5582
http://www.kj-vineyards.com
Shipping To
Special Process Shipping (12 Bottle Minimum Order)
More Information | Show
Kief-Joshua Vineyards has two vineyards and tasting rooms, located in both of Artizona's American Viticulture Areas (AVA). Our Sonoita tasting room is open daily from 11 am to 5 pm, while our Willcox tasting room is open Friday through Sunday.

We currently have 17.7 acres of vines in Sonoita Wine Country vineyard and 7 acres are planted in our new vineyard in Willcox Wine Country. We specialize in dry reds, and crisp dry white wines. Our winemaker, Kief Manning, attended viticulture and enology school in Frankston, Australia at Monash University, and earned a master's degree at the University of Melbourne, Dookie Campus.
Promotions not available in South Dakota.