Hickory Hill Vineyards & Winery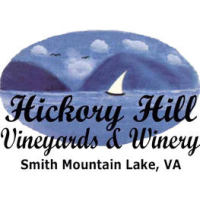 1722 Hickory Cove Ln
Moneta, VA 24121-4559
540-420-7584
http://www.SMLwine.com
Available In
Special Process Shipping (6 Bottle Minimum Order)
More Information | Show
Winery at Smith Mountain Lake, VA who has been growing wine grapes since 1984, commercially, since 1992. In 2001, Hickory Hill Vineyards became Virginia's 75th farm winery producing estate grown, award-winning wine with that first commercial vintage.
Winery Discount
10%

on half a case or more.
Minimum Order Size
Hickory Hill Vineyards & Winery
has a minimum order
of
2
bottles.