Foghat Cellars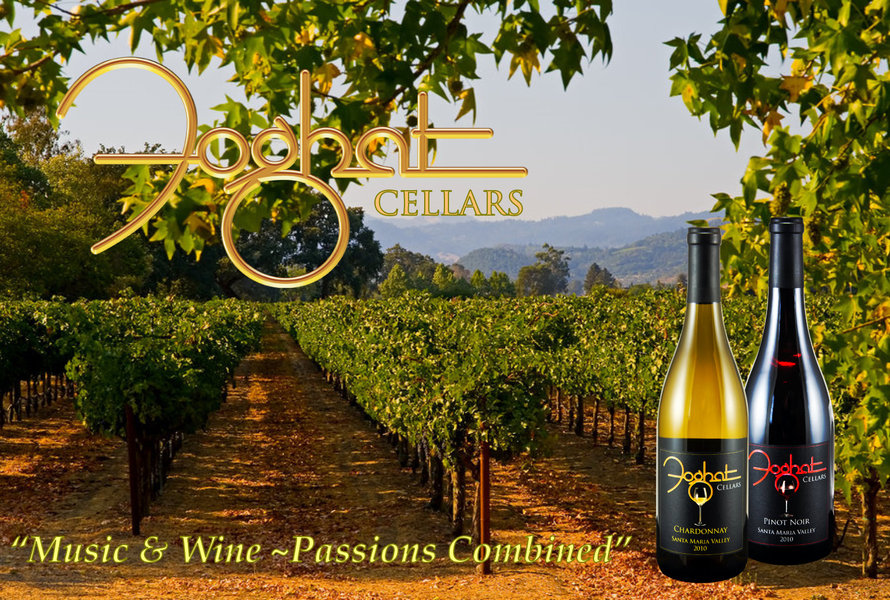 Fine California Wines
35 Cox Road
Mattituck, NY 11952
631-941-1299
http://www.foghatcellars.com
Available In
Special Process Shipping (6 Bottle Minimum Order)
More Information | Show
MUSIC AND WINE, PASSIONS COMBINED
On August 1, 2007 the Classic Rock band, Foghat performed at the California Mid State Fair in Paso Robles California. At the show was well-respected winemaker Steve Rasmussen. Steve not only loved the show and the music, but thought that the name 'Foghat' would be a great name for a wine brand.

Steve contacted Roger & Linda Earl, and the Foghat Cellars brand was born. Founding Foghat Member, Roger Earl, did not want to just lend a name to a product. The Earls wanted to be and delved headfirst into the art of making wine. They spend quite a bit of time in Central California, when they are not touring, meeting the farmers and learning the art of making great wines. Winemaker Steve Rasmussen is very well respected and spent 20 years as Tally vineyards winemaker. He currently owns Slo-Bottling (a mobile bottling company), and is a winemaker for NakedWines.com as well as Foghat Cellars.

The first offering was a very limited amount of a 2005 Cabernet Sauvignon from Paso Robles. Only 90 cases. Then a 2008 Chardonnay from Sierra Madre Vineyards and a 2007 Cabernet Sauvignon from the Santa Inez Valley.

The current offerings are two delicious offerings from the Santa Maria Valley, a 2010 Chardonnay and 2010 Pinot Noir and a 2012 Cabernet Sauvignon, from Halter Vineyards in Paso Robles.

Winery Discount
10%

on half a case or more.

20%

on a case or more.

25%

on two or more cases.
Delivery Discount
Shipping Included
on half a case or more.
Minimum Order Size
Foghat Cellars
has a minimum order
of
2
bottles.