First Vine Wine Imports and Sales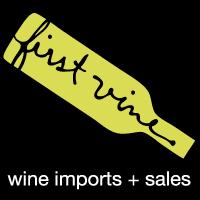 4221 Connecticut Ave N. W.
Rear Entrance, Domaine Wine Storage
Washington, DC 20008
202 744 9597
http://www.firstvine.com
Shipping To
Special Process Shipping (12 Bottle Minimum Order)
More Information | Show
First Vine is an importer and internet retailer in Washington, DC. We specialize in wines mostly from France, with some selections from Spain and Italy. Our wines are made by independent producers and cooperatives, and pair exceptionally well with food.

For most of our producers, we're the only U.S. importer. By importing and retailing directly to the public, we can provide excellent value in addition to excellent wines. From everyday whites and reds to wines for special occasions and champagne, First Vine selections are perfect for any occasion.
Promotions not available in South Dakota.