Feather River Vineyards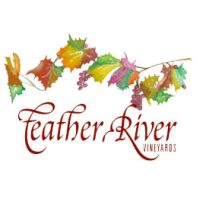 5700 East State Farm Rd.
North Platte, NE 69101
308 696 0078
http://www.feather-river.com
Shipping To
Special Process Shipping (12 Bottle Minimum Order)
More Information | Show
Feather River Vineyard, located in the hills of the Southern Platte Valley, is proud to introduce wines that reflect the character and history of our geologic heritage. River and windblown sediment have developed amineral rich soil that nurtures vines that produce grapes of a distinctive quality.
Winery Discount
5%

on three or more bottles.

10%

on half a case or more.

15%

on a case or more.

20%

on two or more cases.
Delivery Discount
Shipping Included
on two or more cases.
Promotions not available in South Dakota.