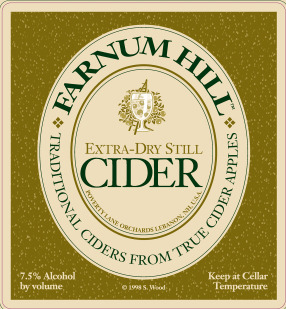 Farnum Hill Extra Dry Still Cider
2015 Apple

NH - Other
Alcohol Level: 7.50%
Size: 750ml
Total Cases:

$19.00
View other wines from this winery.
Shipping To
Special Process Shipping (12 Bottle Minimum Order)
Farnum Hill Extra Dry Still orchard cider is a truly dry cider with no fizz, styled after the still ciders of Somerset and Devon, in England. It is fermented slowly, and matured in oak casks, for a bright balance of tannin, fruit and tartness that goes well with most food.