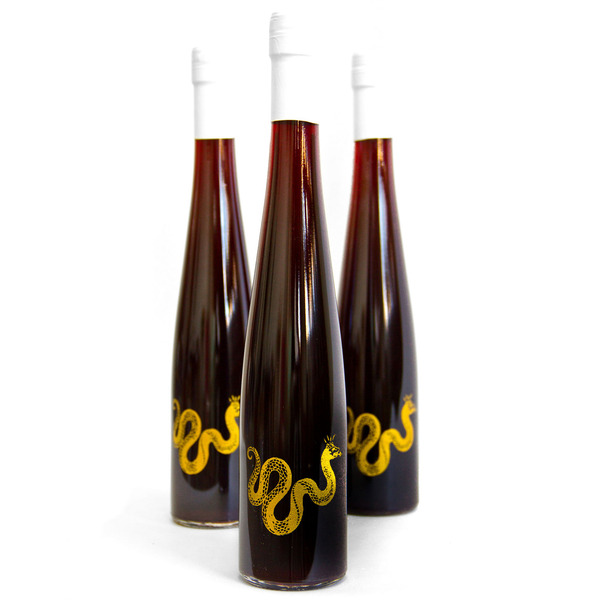 Available In
Special Process Shipping (6 Bottle Minimum Order)
**RARE VINTAGE LESS THAN TWO CASES REMAIN AVAILABLE**
The Saint Crimson is a rich dry
"black mead" made exclusively from locally harvested black currants and wildflower honey.

This is nothing like the sweet meads simply flavored with black currant essence. Our naturally made St Crimson is made from pressed black currants and honey- with no water added-fermented to dryness and aged for a year unfiltered and un-sulfited. This is the real deal.

Great served over ice as an aperitif, or as the base of a summer Negroni. Contact us for cocktail recipes.

Limited edition of 50 cases, with hand silk screened labels.
Details
Total Cases: 53
Harvest Dates:
Bottling Date:
Release Date:
Average Degree Brix:
Titratable Acidity: g/L
pH at Bottling:
Alcohol Level: 12.0000%
Blend/Composition:
Fermentation:
Aging:
Racked: