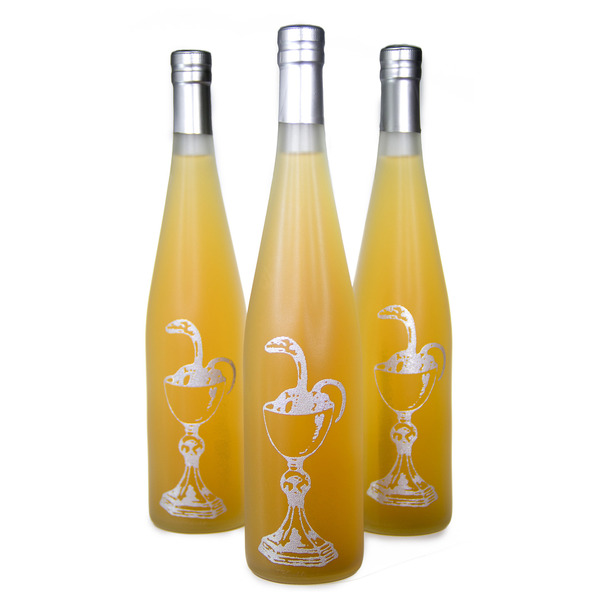 Nought- White mead
2015 Honey

NY - Hudson River Region
Size: 750ml
$50.00
View other wines from this winery.
Available In
Special Process Shipping (6 Bottle Minimum Order)
Vintage!
Nought is our standard, but always exciting house mead. Made from only the finest New York State Wildflower honey from Western NY fields,and fermented in used red wine barrels with natural yeast and aged in oak for over a year- Nought is the mazer's answer to natural mead making. Unfiltered and bone dry at 12% you will be surprised at what mead can be!

Nought will cast as light sediment over time- this is not yeast but rather the delicious proteins that most meaderies filter out. Discover the difference of unfiltered mead, this sediment is natural and delicious.

Each bottle is hand silk screened at the winery using water based inks.

Details
Total Cases: 27
Harvest Dates:
Bottling Date:
Release Date:
Average Degree Brix:
Titratable Acidity: g/L
pH at Bottling:
Alcohol Level: 12.5000%
Blend/Composition:
Fermentation:
Aging:
Racked:
Winemaker's Notes
We don't blend back our barrels of Nought. Each unique used oak barrel is bottled independently- allowing the special ecosystem and flavors of each cask to shine through. As a result Nought is always a slight surprise which is why people keep coming back for more.