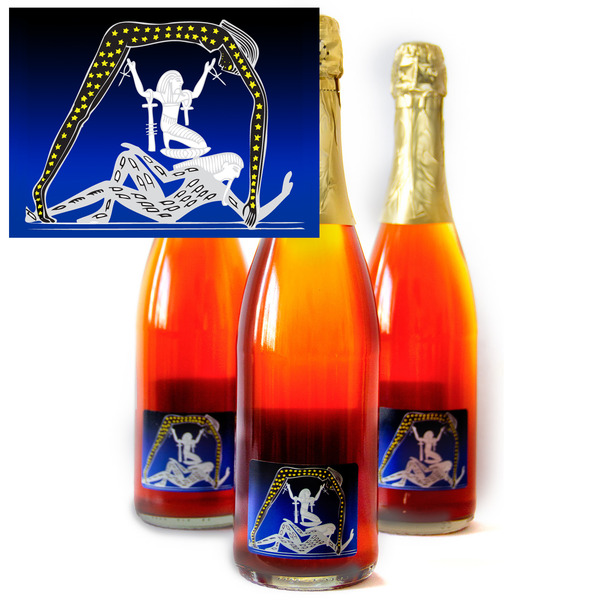 Night Eyes! Sparkling Botanical Apple-Cherry-Sumac-Rosehips-mead
2017 Mixed

NY - Hudson River Region
Alcohol Level: 12.50%
Size: 750ml
Total Cases: 53

$60.00
View other wines from this winery.
Shipping To
Special Process Shipping (12 Bottle Minimum Order)
Its Back! Released on New years of 2018 but aged for a year. Bone dry sparkling mead made with apples, cranberries, tart cherry -whole rose hips and sumac flowers. Spontaneously fermented with wild yeast. All ingredients from NY State. Bottled unfiltered without the use of sulfites. Bottle conditioned in the methode ancestral style.
Very limited edition.

Label design features the Egyptian model of the origin of the universe.