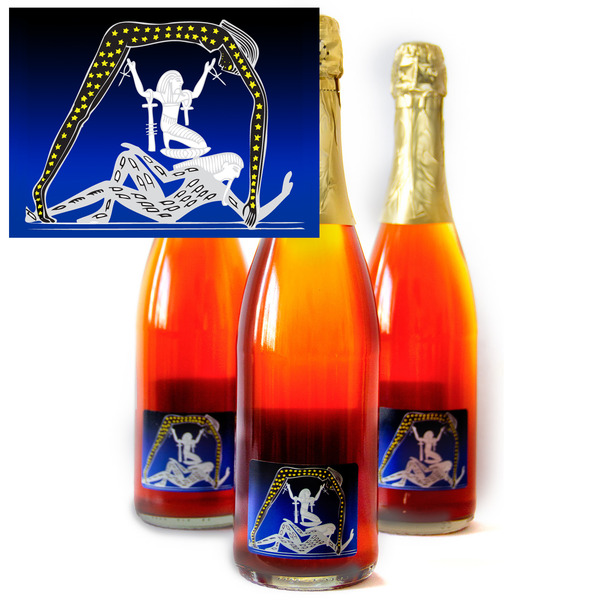 Night Eyes Sparkling Botanical Apple-Cherry-Sumac-Rosehips-mead
2015 Mixed

NY - Hudson River Region
Size: 750ml
$70.00
View other wines from this winery.
Available In
Special Process Shipping (6 Bottle Minimum Order)
*Extremely limited* Only one case remaining.
Bone dry sparkling mead made with apples, cranberries, tart cherry -whole rose hips and sumac flowers. All ingredients from NY State and unfiltered or sulfited. Bottle conditioned in the pét-nat style and perfect for celebrating the New Year.
Very limited edition, aged for one year.

Label design features the Egyptian model of the origin of the universe.
Details
Total Cases: 27
Harvest Dates:
Bottling Date:
Release Date:
Average Degree Brix:
Titratable Acidity: g/L
pH at Bottling:
Alcohol Level: 12.5000%
Blend/Composition:
Fermentation:
Aging:
Racked: