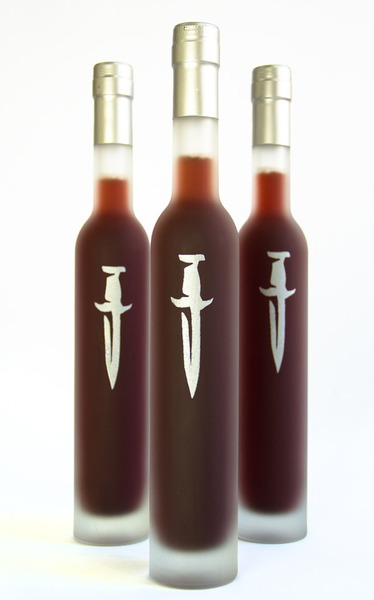 Available In
Special Process Shipping (6 Bottle Minimum Order)
DAGGER (2015)

Black cherry botanical mead, with yarrow, chamomile and foraged hemlock-fir. Unique aromatic herbal character and structure. A true holiday mead with actual Christmas trees inside. Great for Holiday cocktails! Limited edition to 300 bottles.
No sulfites added, unfiltered, and un-fined. Some sediment is natural and delicious. Get in touch for our Dagger-Martina recipe.

Please note: This wine is a 2015 vintage- with cherries from that year. However this year (2016) the cherry crop failed in New York state- so Dagger will not be made again for some time. Save an extra- these will go fast.
Details
Total Cases: 40
Harvest Dates:
Bottling Date:
Release Date:
Average Degree Brix:
Titratable Acidity: g/L
pH at Bottling:
Alcohol Level: 12.0000%
Blend/Composition:
Fermentation:
Aging:
Racked: