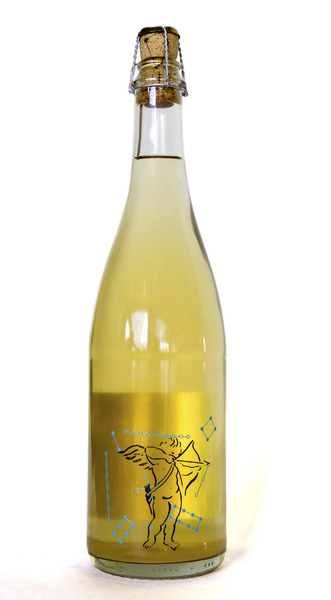 Charm
2015 Honey

NY - Hudson River Region
Alcohol Level: 12.50%
Size: 750ml
Total Cases:

$60.00
View other wines from this winery.
Shipping To
Special Process Shipping (12 Bottle Minimum Order)
Recently released- this limited edition sparkling single varietal mead was made in an edition of 300 bottles. Made exclusively from locust flower honey, andaged in oak barrels for over two years this mead has never been filtered, boiled or damaged with sulfites. Silk screened by hand by the mazer himself, dry and fragrant -it is a pet-nat style sparkling wine that continues to ferment in the bottle, giving it tiny and elegant champagne like bubbles- and a flavor impossible to replicate through industrial carbonation. Charm is available for a limited time at a reduced price of 30$ until the 2017 solstice (June 21st.) Limit three bottles per order.