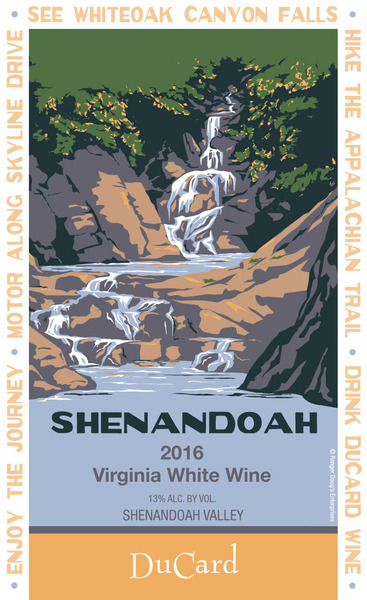 Shenandoah
2016 White Blend

VA - Shenandoah Valley
Alcohol Level: 13.00%
Size: 750ml
Total Cases:

$30.00
View other wines from this winery.
Shipping To
Special Process Shipping (12 Bottle Minimum Order)
Commemorative white wine honoring the Shenandoah National Park, just out our back door at DuCard. A portion of the sale of every bottle is being donated to the Shenandoah National Park Trust to support the many programs they offer.

This wine is a medium sweet white blend of Traminette and Vidal Blanc, It's a nice refresher on a hot day.