Danzinger Vineyards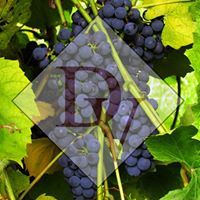 S2015 Grapeview Lane
Alma, WI 54610
608 685 6000
http://www.danzingervineyard.com
Shipping To
Special Process Shipping (12 Bottle Minimum Order)
More Information | Show
Perched atop the Alma Bluffs in Buffalo County, Wisconsin, Danzinger Vineyards overlooks the Mighty Mississippi River. Our vineyard is currently 18 acres and was started in 2003 and our beautiful tasting room was opened in 2010.


All of our grape wines are estate wines, we use all of our own grapes, make and bottle the wine on-site. Grapes used are: Frontenac, Frontenac Gris, Frontenac Blanc, St Pepin, La Crescent, La Crosse, Brianna, St. Croix and Marquette. We also have many fruit wines available!

Promotions not available in South Dakota.