Crafted Artisan Meadery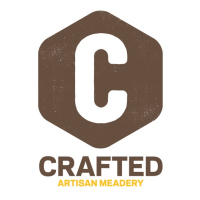 1189 State Route 43
Mogadore, OH 44260
330-628-4444
http://www.craftedmead.com
Available In
Special Process Shipping (6 Bottle Minimum Order)
More Information | Show
Mead is History. Mead is Local.
MEAD IS CRAFTED.

Located in rural Northeast Ohio Crafted Artisan Meadery specializes in handcrafted Mead. Through the labors of the honeybees and flora around us we transform their work into one of the oldest fermented beverages in the world. We use the finest locally sourced ingredients and pride ourselves on providing the highest quality Mead to our customers.

Join us for our modern perspective on an ancient beverage!