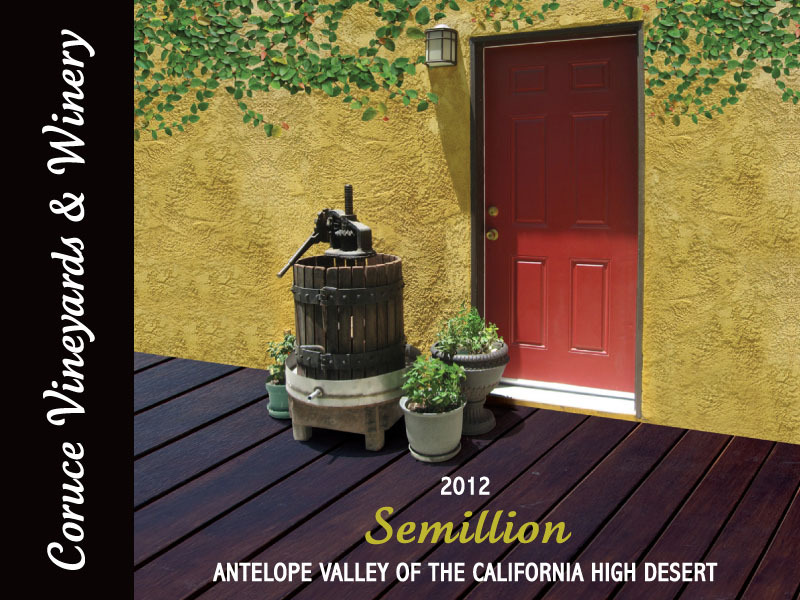 Available In
Special Process Shipping (6 Bottle Minimum Order)
The Antelope Valley of the High Desert is among California's newest designated Viticultural Appellations. At 2800 feet above the Pacific Ocean about 1.5 hours northeast of Los Angeles, this area is known for hot summer days and cool nights. This wine has a combination of aromas and flavors of apple, pear and fig with a touch of saffron spice and grass. Slightly round in style yet finishes with hint of tart lemongrass. Serve cold.
Details
Total Cases:
Harvest Dates:
Bottling Date:
Release Date:
Average Degree Brix:
Titratable Acidity: g/L
pH at Bottling:
Alcohol Level: 14.3000%
Blend/Composition: 90% Semillon, 5% Chardonnay, 5% Viognier
Fermentation: 30 days
Aging: 9 month
Racked:
Winemaker's Notes
Whole cluster pressed and settled for 3 days and then racked off its solids. Cold fermented for 30 days in stainless steel tanks and then racked off its lees. The wine was then aged for 9 months in 4 year old French oak barrels.