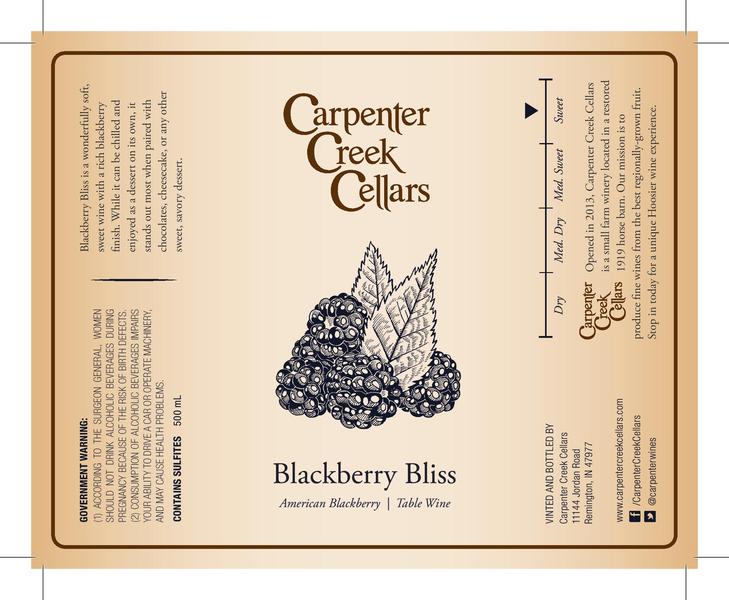 Blackberry Bliss
2017 Blackberry

IL - Other
Alcohol Level: 9.95%
Size: 500ml
Total Cases: 225

$12.99
View other wines from this winery.
Shipping To
Special Process Shipping (12 Bottle Minimum Order)
This is a soft,sweet wine with a rich blackberry finish. While it can be chilled and enjoyed as a dessert on it's own, it stands out most when paired with chocolates, cheesecake, or any sweet, savory desserts.