Camas Prairie Winery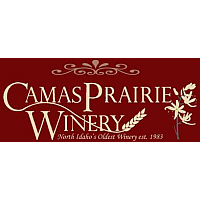 207 MAIN STREET
BOVILL, ID 83806
208-826-3222
http://www.camasprairiewinery.com
Shipping To
Special Process Shipping (12 Bottle Minimum Order)
More Information | Show
Camas Prairie Winery established in 1983 is Idaho's oldest independent winery. Over the winter of 2015-16, the winery was moved out of downtown Moscow, to the quaint logging town of Bovill, Idaho on the eastern edge of Latah County. Having renovated a 1914 historic store front, the winery and tasting room now serve the community and welcome tourists along the scenic Whitepine Highway. We produce a wide variety of wines from classic reds, crisp whites, lightly sweet varieties, late harvest dessert and spiced wines, but most importantly - our award winning selection of Meads including Strawberry, Raspberry and of course, Idaho Huckleberry Mead. Camas Prairie Winery was voted 2007 Idaho Winery of the Year by Wine Press Northwest Magazine, has received over 50 medals in wine competitions, highlighted by our Platinum award in 2015 for our Strawberry Mead.
Winery Discount
5%

on half a case or more.

10%

on a case or more.
Promotions not available in South Dakota.