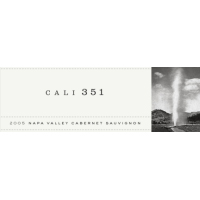 Cabernet Sauvignon Napa Valley - Library Release
2005 Cabernet Sauvignon
Terrano Napa Valley Estate Vineyard
CA - Napa Valley - Napa Valley
Alcohol Level: 14.10%
Size: 750ml
Total Cases: 750

$100.00
View other wines from this winery.
Shipping To
Special Process Shipping (12 Bottle Minimum Order)
Dark ruby red with distinctive aromas of brandied cherries, cacao nibs, and cedar and subtle notes of cassis, anise and tobacco. The palate is rich and forward with a lush, broad density across the palate that carries to a firm and spicy finish of dark plums and roasted hazelnuts.