Artisanal Wine Cellars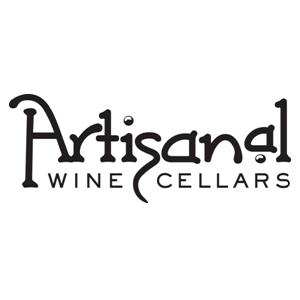 614 E. 1st Street
Newberg, OR 97132
503-522-5185
http://www.artisanalwinecellars.com
Shipping To
Special Process Shipping (12 Bottle Minimum Order)
More Information | Show
Artisanal has been named by Harvey Steiman as one of "Eight New Names to Know" in the Feb 2015 Issue of Wine Spectator!

At Artisanal Wine Cellars we take our inspiration from the American Arts and Crafts movement, where the vision was to produce hand crafted products based on honesty and simplicity. The American Arts and Crafts movement focused on the structure and nature of materials and the details of design and construction.

Our goal is to make wines that express the sum of the vineyard, the winegrower, and the winemaker. We work with small winegrowers in different viticultural areas of the Willamette Valley that have unique microclimates. This produces fruit which is a true expression of Oregon viticulture. As winemakers, we use modern equipment to gently process the fruit in small lots. At every step we strive to let the best qualities of the vineyard's fruit lead our winemaking. From the length of the cold soak to the strains of yeast used, to how we press the grapes and the types of barrels used for aging, we let the wine lead our choices.

To us, wine is about something shared, the flavors of the vineyard and the touch of the winemaker, that is brought to your table to enjoy over a meal with friends and family.

Winery Discount
10%

on half a case or more.

15%

on a case or more.

20%

on two or more cases.
Promotions not available in South Dakota.